We stared endlessly at tiny features, little feet, and newborn hands, certain the site of you would never be enough.
Walked the floor praying for sleep while exhaustion washed over both of us.
But the swaying and rocking was quickly replaced with running and laughing,
newly discovered obstacles to climb, words to say, and questions to ask.

And it was rapidly replaced with perfect memories and overflowing hearts.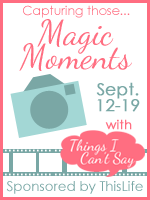 Go link up your memories with Shell and win some great prizes!
Related Posts: