When you have a mental illness it doesn't just affect you. It affects everyone around you; your husband or significant other, your children, your parents, in-laws, friends, and your co-workers.
Even if they don't know.
Right from the beginning, when the illness begins to pull its victim into the depth of its looming sadness and feelings of inadequacy, those closest begin to feel its influence.
The sharp answers to simple questions.
The emotional rollercoaster.
The removal from family time and conversations.
The person they used to know becomes a memory and they are left confused and begging for answers. They want the irrational thoughts, anger, and flood of emotions to stop.
They want the person they love to come back into the shell that is before them.
I am a shell.
Brian has been patiently waiting for me to return to my "old self," and for the magic of medication to bring me back to life.
I worry that I won't ever return to the way that I was and if I do my characteristics will be different. Dulled down.
I realized in thinking about mental illness and mental health advocacy that rarely is the family members' perspective given when someone is fighting.
So in an attempt to educate as well as learn myself, I give you an interview with Brian.
What is the hardest part for you about my fighting this mental illness?
Having to worry if you are going to be okay every time I leave the house or we go to work. I worry if you are going to be okay if you are alone, or driving. It's difficult having that on my mind.
I often feel attacked and blamed for things I didn't do and confused.
Do you have advice for anyone who's supporting someone with a mental illness?
Know that it isn't you, there is always a positive side to a negative situation and even though it looks like it's getting worse or it might be getting worse it will get better!
Anything else you would like to add?
Be there for the person that is fighting. Also, take time for yourself to relax and rejuvenate, it is hard on the person supporting as well.
————————————–
Thank you my love.
Thank you for loving me despite my flaws.
Thank you for building me up when I feel like the world is tearing me down.
I encourage you all to have this conversation with your loved ones. You might be surprised how they answer!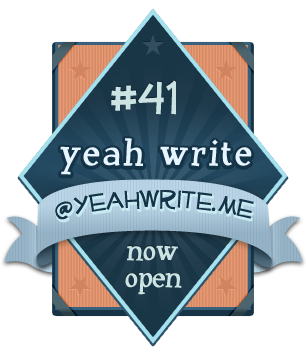 Related Posts: