I should have known better than to think that the road trip I had planned a month in advance to find my wedding gown, with my mother, mother-in-law (to be) and best friend, would be nothing less than an adventure.
My increased depression, med trials, and flu bug had stripped me of my energy and I wasn't feeling the excitement that the brides on "Say Yes To The Dress" appear to have as they skip into the salon, binder full of dresses in hand, and unlimited budget at their disposal.
We stacked five of us in my VW Golf for the trip to my in-law's house where we would pick up his mother and drop off Brian and my daughter. To stay hydrated and suppress my cough I chugged prescription cough medicine from the bottle in the front seat, while we planned our day.
It wasn't until a half an hour later, when I realized I had been staring at my iphone screen without blinking for 10 minutes that I was high.
I attempted to warn all occupants in the vehicle that we were not traveling through the atmosphere, even though I felt like we were, and that I was not feeling very well, however, they did not want to participate in my antics. They wanted to squash my good time and insisted I rest.
Pusshhaaawwww.
I'd rather eat!
One quick stop at the rest area for a bagel, a coffee, and a diaper change (for the toddler, not me, however I'm not confident at that point that I hadn't peed my pants), and I was mumbling something about barfing, passing out, and not making it.
I don't remember getting back in the car…
The walk from the driveway of my in-laws to their spare bedroom was a blur of codeine, bagel crumbs, and incoherent threats. I drifted from this world to one that closely resembled that of a morphine induced coma and may have spoke to a unicorn I met once.
I have no idea how long I was out.
I awoke to Brian rubbing my back and asking me if I was okay, he told me it was time to go to try on wedding dresses.

OMG!
I drugged myself on the day I was supposed to try on wedding dresses!
Instead of sitting around drinking Champaign and eating strawberries I had downed a bottle of cough syrup, went to a pretend land of unicorns and tulle, rainbows and Jack Tripper, and almost missed out on wedding dress shopping.
Huh.
I'd say it was a close second.
Stay tuned for more of the Wedding Dress Road Trip Saga!
Also?
Multitasking Mumma is just ONE of the many blogs nominated as one of the top 25 PPD blogs at Circle of Moms. Please go vote for one or all of your favourites.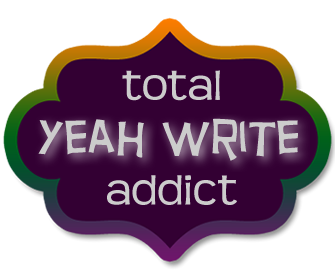 Related Posts: